Why Join Time Transport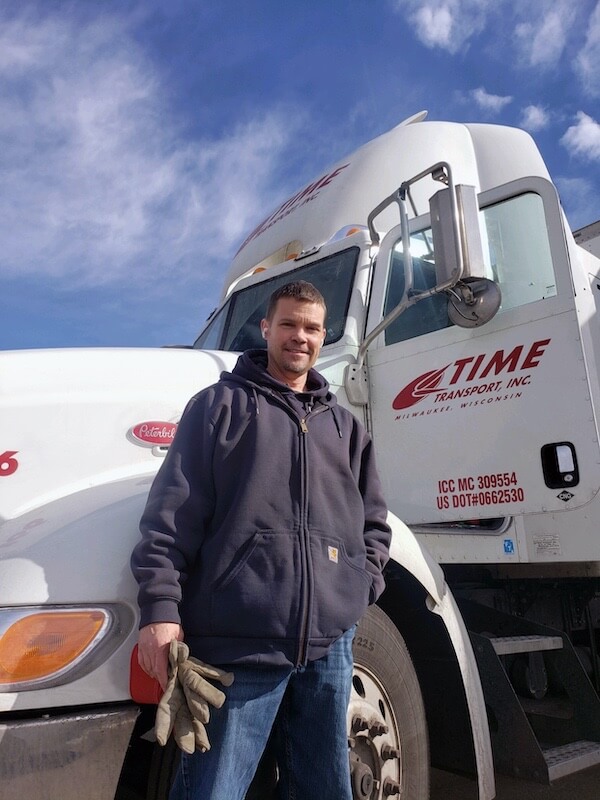 We employ a top-notch team of people who provide excellent customer service. Our reputation is earned through our employees. That's why we compensate well and have strict standards for conduct. We want employees to enjoy their job – they are our business!


Why Our Employees Love Working Here
1. A family owned business, with a great family atmosphere.
2. Monthly performance bonus.
3. Good equipment that is well taken care of.
4. Great yearly income, how you apply yourself daily, determines what your income will be.Gary H. (Employed 3 Years)
As a new employee,  I would say the "welcoming atmosphere."Steve T. (Employed 2 Years)
Easy money, guaranteed work, plus I love the family atmosphere.Jeff A. (Employed 2.5 Years)
Access to management is world class.Carl G. (Employed 13.5 Years)
I love…the assortment of customers we go to.Ron S. (Employed 6.5 Years)
I loved working there when I was there!!! Talk about feeling appreciated!

Adam P. (Former Employee)
Interested in becoming part of our team?
---
---
---
Employment Inquiries